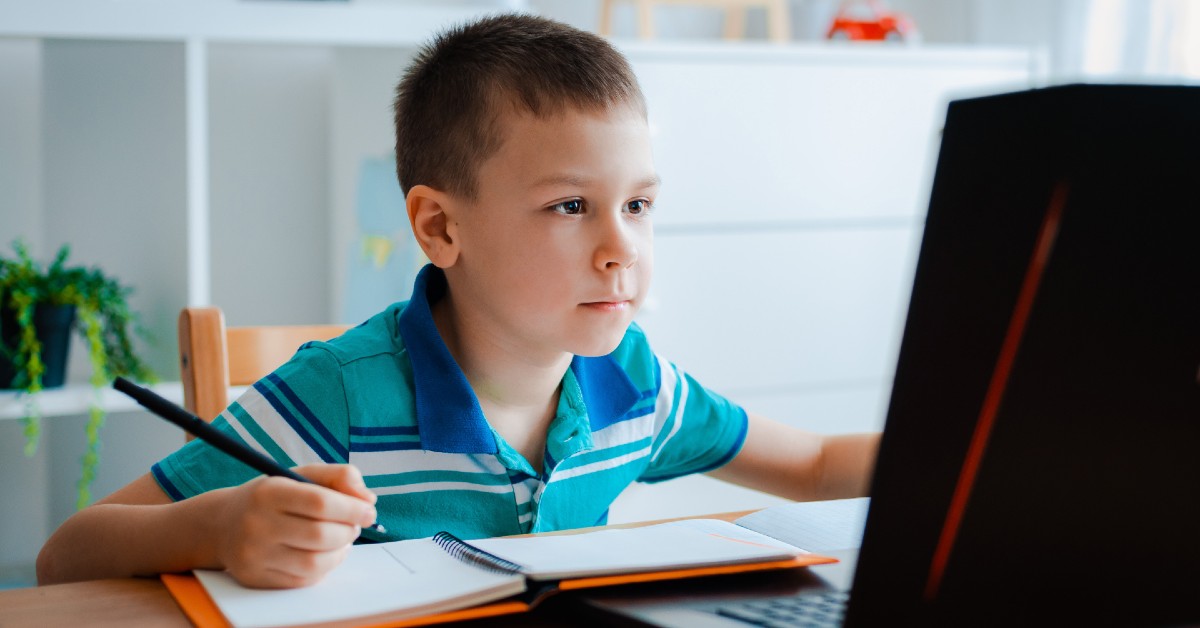 5 Great Tips To Help Your Kids Ace Remote Learning
Posted: December 04, 2020
As the new school year begins, parents everywhere are facing new challenges and tougher choices than ever before. While every situation is different, and many parents are comfortable sending their children back to school, others are opting to take advantage of distance-learning or hybrid-learning opportunities, at least temporarily, so they can be sure they have chosen the safest possible learning environment. But this decision brings with it a whole new set of uncertainties for parents and students alike. How can parents keep their students focused and engaged without becoming full-time teachers or supervisors? If you've considered going in this direction, have no fear. We've gathered some tips from top experts to help make your distance-learning journey a little easier, remove some of the stress, and create a great learning experience for your child.
Establish a Routine
This is probably the most important (and obvious) factor of them all. Kids thrive on structure, and younger kids need more of it. Establishing and sticking to a schedule and a routine will enable great habits which in turn will lead to better results. You can build-in some flexibility, and it's important to take breaks, but a schedule that at least somewhat resembles a normal school day will help keep your kids on track from the beginning.
Provide a dedicated learning location
Your child's usual "homework spots" such as the kitchen table may not be the best option for a full online school day. If they are too isolated they may not have the ability to stay on task, but if they are right in the middle of household activity it may be too distracting. Try to find a workable medium, and let your child help you design and personalize the space. This will give them a sense of ownership and get them ready for learning.
Understand and set expectations
Make sure you and your child both understand the expectations for distance learning. How much time should they spend on each subject? What about screen time? What amount is ideal, what is permissible? At what pace are they expected to work, in order to finish the course on time? When you understand the expectations ahead of time, there will be no surprises, and your child has a much better chance of success.
Check-in and stay in touch
Your child's teachers will be happy to hear from you, and most distance learning programs have regularly scheduled parent contact intervals. Make sure your child is empowered to contact their teachers if they need help or to ask you to contact the teacher for them. You should also check in with your child regularly and intentionally. A good practice is a morning check-in every day. Ask them about their classes for the day, any needs they might have, what assignments they need to complete, and how you can best help them and support their school day.
Take advantage of distance learning support
One great option that is emerging for parents seeking a safe alternative to in-person schooling is distance learning support, often called "Digital Learning Camps." For instance, our Digital Learning Camp can provide distance learning support for your family, all day long, Monday through Friday. If your child is enrolled in distance-learning through the school district, in the appropriate age groups, then they are eligible to attend!
To accommodate physical distancing, our camp is limited to only 20 participants, and each child's temperature is taken at drop-off before the parent gets the all-clear to go. Our experienced and certified facilitators will supervise and assist your child's learning in a clean and sanitized environment. Early drop-off and late pick-up are available at no extra cost, and your child will get lots of movement and physical activity, with all the benefits that only martial arts can provide.
Digital Learning Camps are clearly a great solution for parents who need a safe alternative to going back to school, but who don't want to keep their kids cooped up in the house all semester. If this sounds like you, you must act quickly, as we are down to our last few spots! So click the link below for more information and to secure your child's spot in our Digital Learning Camp!